Wem gehört Lauratibor?


































︎︎︎



Protest Street Opera
Composer: Anders Ehlin
Librettist: Tina Müller
Dirctor: Konstanze Schmidt
Prod: Stiftung Rosa-Luxemburg, Sozio-Kultur



The gentrification of Berlin is ploughing through with a seemingly unstoppable force, with tenants being evicted on a weekly basis, to make space for opportunistic renovations of flats and commercial spaces then being sold or rented out to speculative "market prices".
Lauratibor is a one of a kind Street Protest Opera, using art to publicly engage against the selling out of our citie(s) and common spaces. Threatened projects and creative houses in Berlin's Reichenbergerkiez joined forces late 2019 to create an opera based on the drama of real life evictions looming over their heads since several years. The opera was not only motivated by a wish to collect the neighbourhood against a strictly profit driven agenda, but also an urgent need to create an emotional outlet channel for everyone stricken, on any level.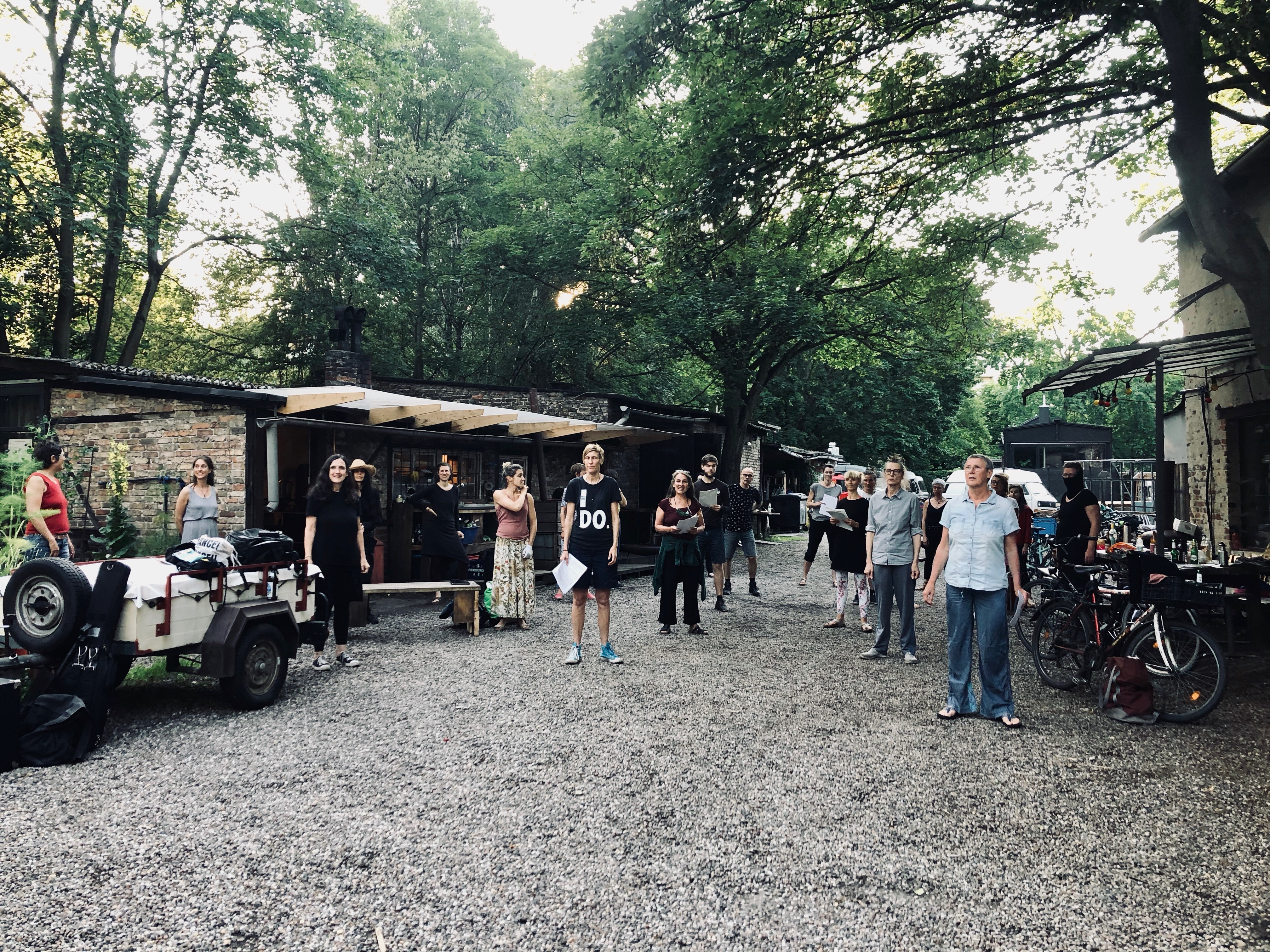 The project is grass roots driven by professionals and amateurs side by side. It is not tied to any opera or theatre house, but had background support of city and state driven institutions. Due to Covid-19 restrictions the opera couldn't be performed or rehearsed as initially planned in summer 2020, instead a row of smaller campaigns have been performed around Berlin, and the opera choir "Der Widerstandchor" (The Resistance Choir) specifically formed for the project, joined for online rehearsals on a weekly basis throughout all of last springs lockdown measures.
A larger Corona adapted demonstration was also held in June, where an analog radio channel was rented for which a radio program was produced based on Ehlin's composed music intertwined with interviews with people from the different projects. The neighbourhood was engaged beforehand to put out radios on balconies and window sills, making the entire neighbourhood into an immersive loudspeaker system, thereby creatively supporting and working positively alongside Covid lockdown measures.