Contemporary Diagram





Research Supervision & Exhibition Design

Artist: Cecilia Jonsson
Technical Implementation & Development / Exhibition Design:
Anders Ehlin, Pierre Zerbib
Curation: singuhr e.v / Berliner Wasserbetrieb
Material: Microbial Corroded Steel Sheets Framed in Sounding
Light Boxes, 7Ch Audio, Argyrotype On Handmade Paper, 4k Video,
Plaited Paper Strips, Microphotography, Photographs, Vitrine With Artefacts
Exhibition: Contemporary Diagram, Schering Stiftung, Berlin 2018



For her 2018 exhibition Contemporary Diagram at Schering Stiftung Berlin, Bio-Sound Artist Cecilia Jonson continued her ongoing artistic research on iron bacteria, this time by exposing samples of the Berlin sewer water to a chosen set of frequencies, sounds and music.


The technical requirements involved the building of a hydro-acoustical research setup, guiding Jonsson through the investigative possibilities at hand, and the realisation and building of an exhibition at Schering Stiftung Berlin, as part of Berlin Art Week.



The preceding research phase leading up to the exhibition, took place at the old Berlin-Neukölln Water Plant, now a facility for environmental studies. Eight aquarium stations were designed and built that could facilitate a variety of speaker and transducer (structure borne speaker) setups, each housing a 1mm metal "target" plate. The plates would be submerged in the aquariums and exposed to a specific vibration, sound or piece of music chosen by the artist, all ranging from infrasound to ultrasound, some sounds propagated through the air, some from underneath the water, yet some directly through the structure holding the plate.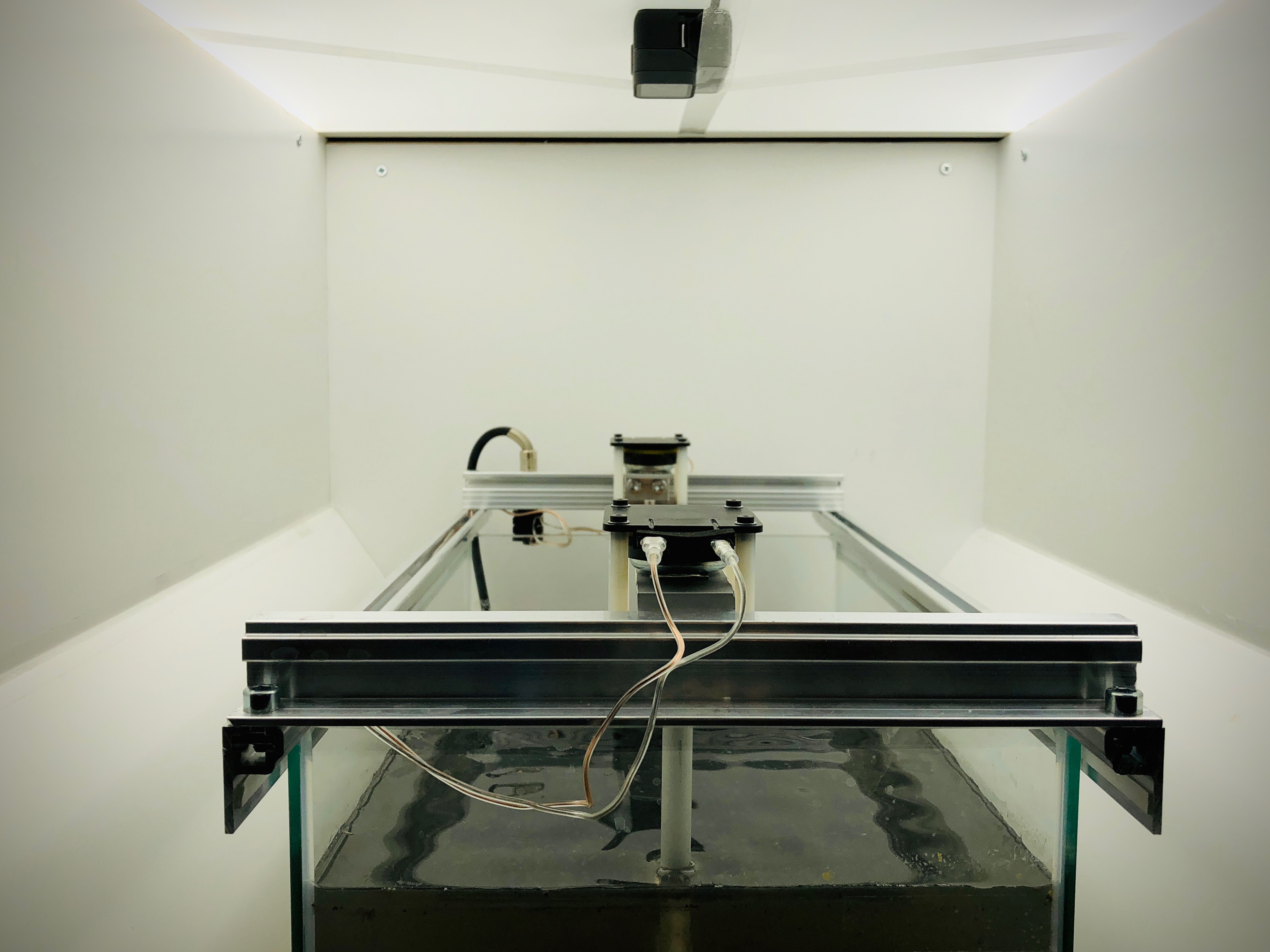 For the Schering Stiftung exhibition bespoke LED-equipped sounding light boxes, were designed and built to frame a plate from each of the respective aquariums. Each light box was equipped with the same type of transducers used during the research period, using the broad front frame plate of the light boxes to amplify and sonically represent each station's specific sound source.



The intention was to get people to get close to and interact with the frames, also feel the vibrations the way they were transmitted to the plates. Chosen parts from the research construct were exhibited as artefacts in a vitrine, together with documentation relating to Carl Anton Bjerknes's experiments from more than a century ago, central to the research of Jonsson.


Contemporary Diagram ran from 29th of Sept - 26th of Nov, and was part of the official program of Berlin Art Week 2018.